Talks in Literature and Culture (TiLC)
UIC Talks in Literatures and Cultures (TiLC) is an effort to engage our own students, faculty and invited guests in academic development. Our sessions provide the opportunity to present research on different fields, creating a perfect environment for critical and constructive literary debate. Each semester TiLC brings a number of academic speakers from around the United States. TiLC also encourages MA and PhD students to submit abstracts for consideration in our series of talks – our Roundtable sessions (once per semester) are specifically designed for MA/PhD students to receive feedback from peers in their field.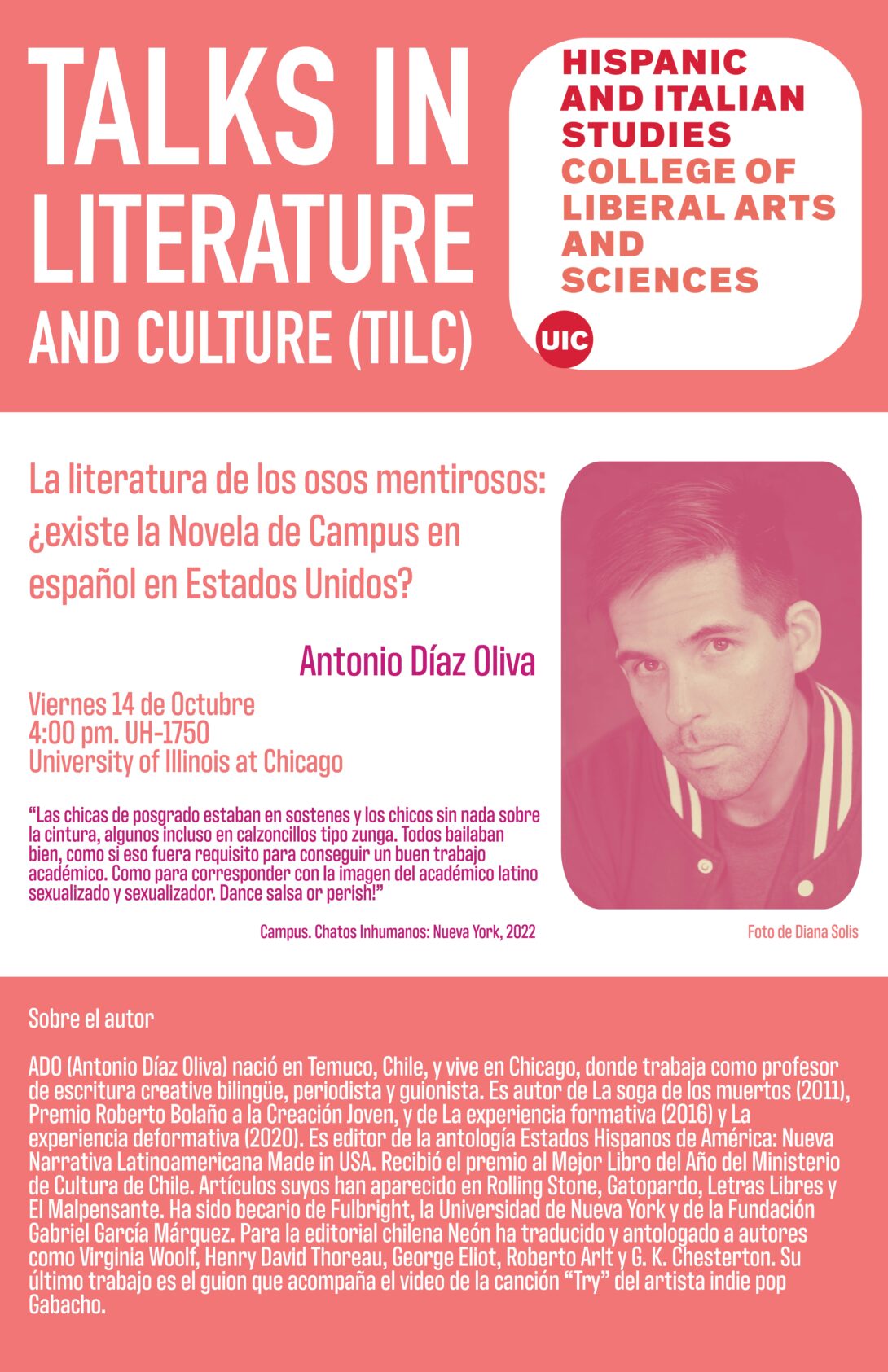 The TiLC committee has the pleasure to invite you to our first event for this semester.
On Friday, October 14, 2022 4:00 in UH 1750 TiLC will give a warm welcome to the chilean writer Antonio Díaz Oliva who will present his research related to the Spanish Campus Novel in United States: 
La literatura de los osos mentirosos: existe la Novela de Campus en Estados Unidos? 
This is a review of his latest novel Campus (2022):
"Campus es una comedia absurda y ácida sobre los latinos e hispanos que buscan el sueño americano en su versión académica y acaban convirtiéndose en divertidos y terribles monstruos. La confirmación de un autor que con maestría hace lo que sus serios colegas escritores no se atreven: reírse de la condición humana antes de que la condición humana se ría de nosotros."  Chatos Inhumanos  Nueva York, 2022