About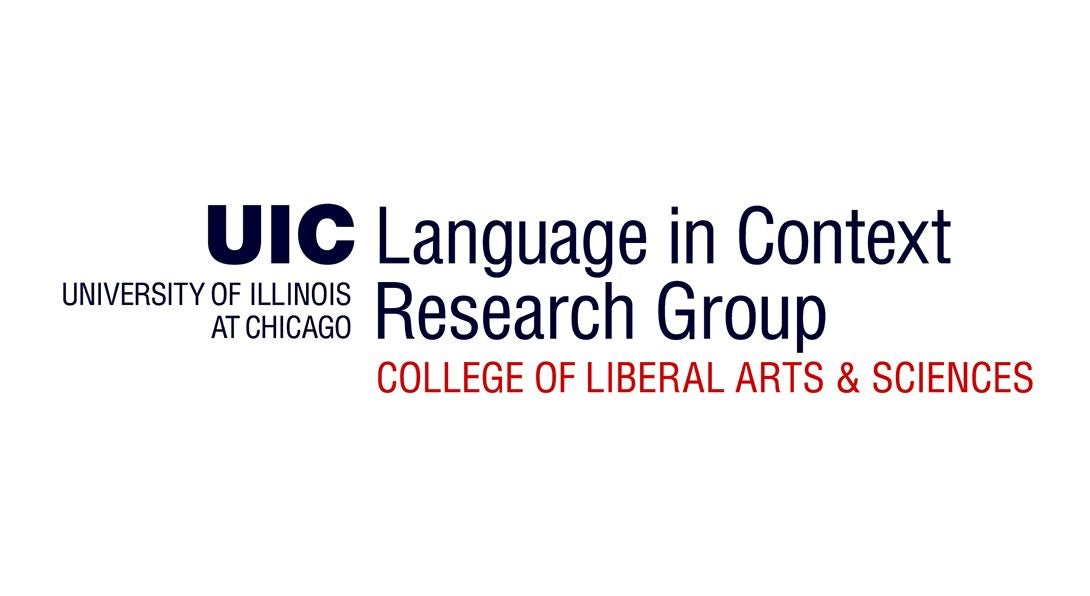 Welcome to the Language in Context Research Group at the University of Illinois at Chicago's Department of Hispanic and Italian Studies!
Who We Are
We are an organization and a physical space for scholars and students to engage in research related to how people use language and communicate in real world contexts. Underlying our work is the primacy of naturalistic language data. Our research paradigms include variationist approaches to sociolinguistic variation, conversation analysis, and ethnographic fieldwork within communities. Many of our projects intersect with cultural studies, particularly among Latinos in the U.S.; examining language policy to promote social justice; and the education of language minority students in the U.S. and in other parts of the world.
Our space in 1623 University Hall has 6 computers with software that supports research on language in context, including ATLAS.ti, Goldvarb, etc. There is also a small library as well as frequent opportunities to discuss readings and research with like-minded peers.
LICORG DIRECTOR: Dr. Kim Potowski
What We Do
LICORG is home of the internationally indexed journal Spanish in Context as well as to the Spanish for bilingual speakers program at UIC.
Go to the LICORG events page to learn about our talk series, with presentations by UIC faculty, LICORG student members, and off-campus invited speakers. These talks often dovetail with the Talks in Linguistics series of our sister labs, the Bilingualism Research Lab and the Neurocognition Lab.
Where We Are
LICORG is located on the 16th floor of University Hall, room 1623.