Feb
14
2020
Lexical statistics and the grammar
February 14, 2020
4:00 PM - 5:00 PM
Address
601 S. Morgan St., Chicago, IL 60607
Download
The linguistic generalizations that we implement in our grammars can often be traced back to existing patterns in our lexicon. As a result, the patterns that emerge from our grammar are at least in part sensitive to statistical distributions in our mental dictionary. In a typical scenario, the isomorphic relationship between the grammar and the lexicon means that statistical patterns in one's lexicon can be used to predict grammatical generalizations and vice-versa. But this relationship is not always straightforward. In this talk, we will explore situations where native speakers' (or learners') generalizations (i) match lexical patterns, (ii) fail to mirror lexical patterns, and (iii) directly contradict lexical patterns. I will then argue that all three scenarios are predictable based on whether patterns are prosodically natural (in the case of native speakers) and on whether patterns can be unambiguously detected given limited input (in the case of second language learners).
—
The graduate-student organized UIC Talks in Linguistics (TiL) offers students, faculty, and invited-guests the opportunity to present ongoing work and get comments and ideas as well as the chance for critical and constructive discussion of their work.
Contact
School of Literatures, Cultural Studies and Linguistics
Date updated
Apr 27, 2020
Speakers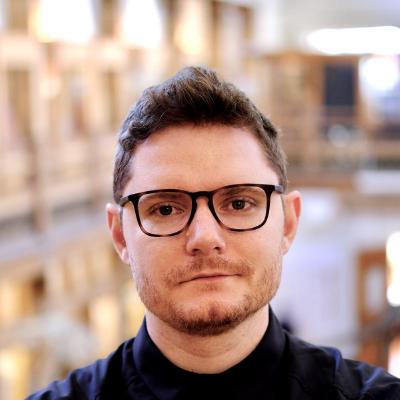 Guilherme D. Garcia
|
Assistant Professor of English
|
Ball State University
Dr. Garcia is an Assistant Professor of English at Ball State University. His research interests are Phonology, (Second) Language Acquisition, and quantitative data analysis. He is especially interested in using data analysis to uncover patterns that help us better assess representational and theoretical assumptions in phonology.