Oct
19
2020
"Latte lunare e tagliatelle del big bang. Cibo e umano divenire in due racconti di Calvino" an interactive workshop conducted in Italian by Professor Caterina Mongiat Farina
October 19, 2020
1:00 PM - 1:50 PM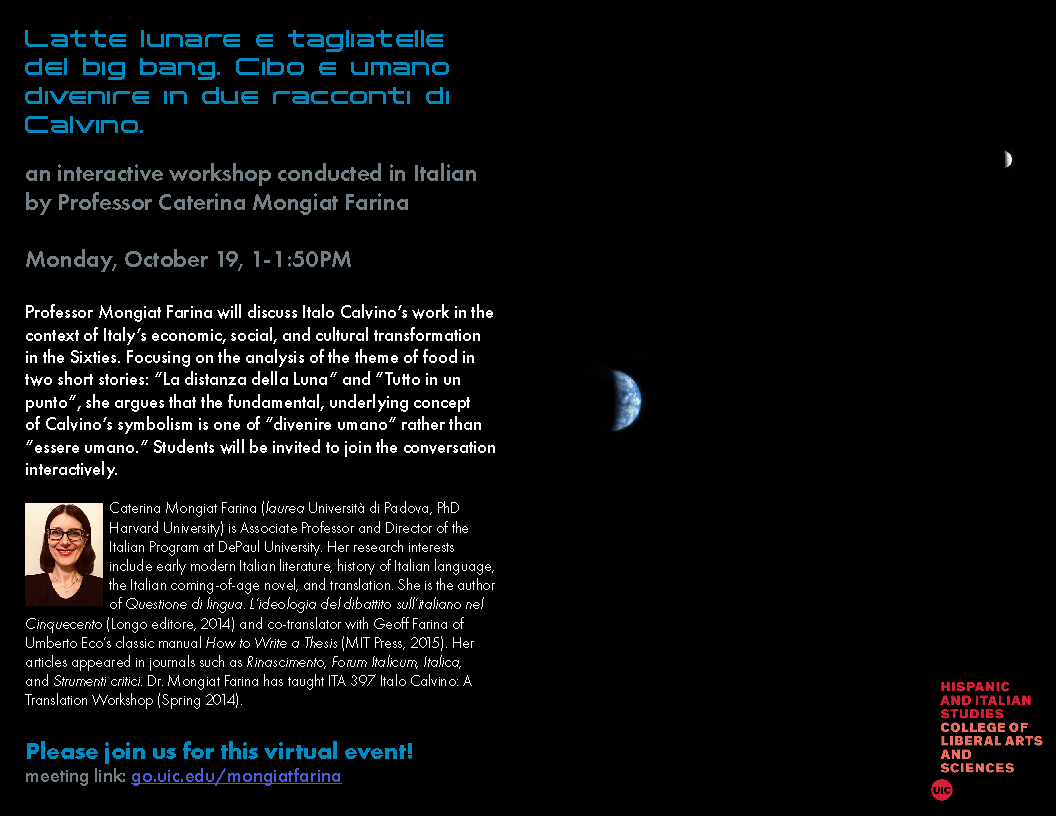 Professor Mongiat Farina will discuss Italo Calvino's work in the context of Italy's economic, social, and cultural transformation in the Sixties. Focusing on the analysis of the theme of food in two short stories: "La distanza della Luna" and "Tutto in un punto", she argues that the fundamental, underlying concept of Calvino's symbolism is one of "divenire umano" rather than "essere umano." Students will be invited to join the conversation interactively.
Virtual Event Link
Contact
School of Literatures, Cultural Studies and Linguistics
Speakers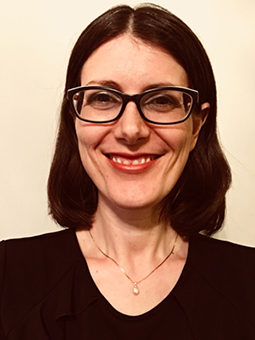 Caterina Mongiat Farina
|
Associate Professor and Director of the Italian Program
|
DePaul University
Caterina Mongiat Farina (laurea Università di Padova, PhD Harvard University) is Associate Professor and Director of the Italian Program at DePaul University. Her research interests include early modern Italian literature, history of Italian language, the Italian coming-of-age novel, and translation. She is the author of Questione di lingua. L'ideologia del dibattito sull'italiano nel Cinquecento (Longo editore, 2014) and co-translator with Geoff Farina of Umberto Eco's classic manual How to Write a Thesis (MIT Press, 2015). Her articles appeared in journals such as Rinascimento, Forum Italicum, Italica, and Strumenti critici. Dr. Mongiat Farina has taught ITA 397 Italo Calvino: A Translation Workshop (Spring 2014).